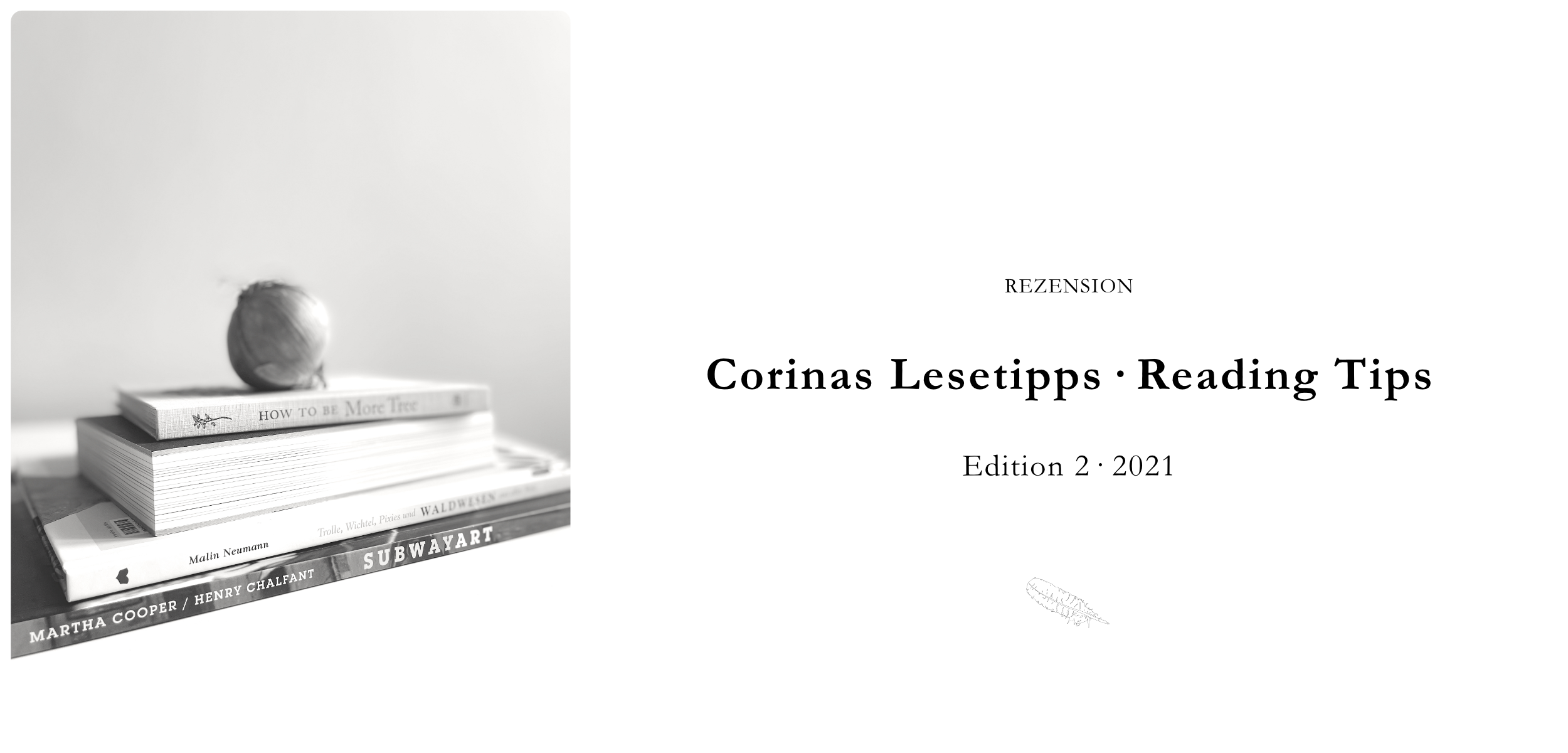 ---
Letztes Jahr habe ich die Comic-Version von Marc-Uwe Klings Qualityland gelesen und war fasziniert und – sagen wir mal – beeindruckt zugleich, wie greifbar nahe diese Utopie ist. Daher jetzt auch nur kurz: äußerst lesenswert! Der erste Teil (Sorry, Spoiler!) der Romanfassung spinnt den im Comic begonnenen Faden weiter und macht neugierig auf Teil 2, der eine meiner Sommerlektüren sein wird. Dieses Buch besteht aus Papier aus verantwortungsvollen Quellen.
Trolle, Wichtel, Pixies und Waldwesen aus aller Welt von Malin Neumann bekam ich geschenkt. Es traf auch sogleich genau meinen Nerv, denn dieses Buch stellt einerseits mystisch-mythische Wesen verschiedener (indigener) Ethnien vor. Andererseits begeistert es mit wundervollen Mixed-Media-Illustrationen, für die Wasserfarben, Gouche und Buntstifte verwendet wurden. Diese bezaubernden Bilder, die auch von der Autorin stammen, ergänzen nicht nur die Beschreibungen, sondern rahmen sie oftmals komplett. Damit ist das Buch aus meiner Erfahrung hervorragend für interkulturelle Projekte mit Kindern ab sieben Jahren geeignet. Gedruckt wurde auf Papier aus verantwortungsvollen Quellen.
I recently watched Martha Cooper – Königin der Street Art on ARTE. Actually, I watched it twice. Because: this woman rocks! Still not getting enough of her, I got her and Henry Chalfant's book Subway Art. And a few more other books by her. This one is kind of a holy book for many street artists since it shows the maybe first graffiti on New York City subway trains in the late 1970s/early 1980s and kind of documents the street artist's work (in progress) back then. Looking at these stunning artworks I am very impressed by the way how accurate many street artists worked given the fact that they were under so much pressure not getting caught. Well, if you are into street art, you will enjoy this book.
How To Be More Tree – Essential Life Lessons for Perennial Happiness by Liz Marvin with illustrations by Annie Davidson is a little gem I was introduced to in my fauna and flora painting group. I just love trees. When I was a kid I used to climb trees in our backyard, sometimes all the way up until I reached a certain rooftop, and while doing this also always all the way up our old neighbors' nerves, haha. Later on, when they cut eighteen old trees in front of my house to retrieve an old part of a river, I got myself a little spruce to grow on my balcony. And I even grow a birch there that I actually purchased as a tiny raspberry plant in the first place, haha. Well … I also wanted to have this book since the illustrations of the featured trees are beyond beautiful for my artist's eye while the short texts on each tree give some insight into how cool and special these perennial plants actually are when it comes to their adaption to environmental processes.